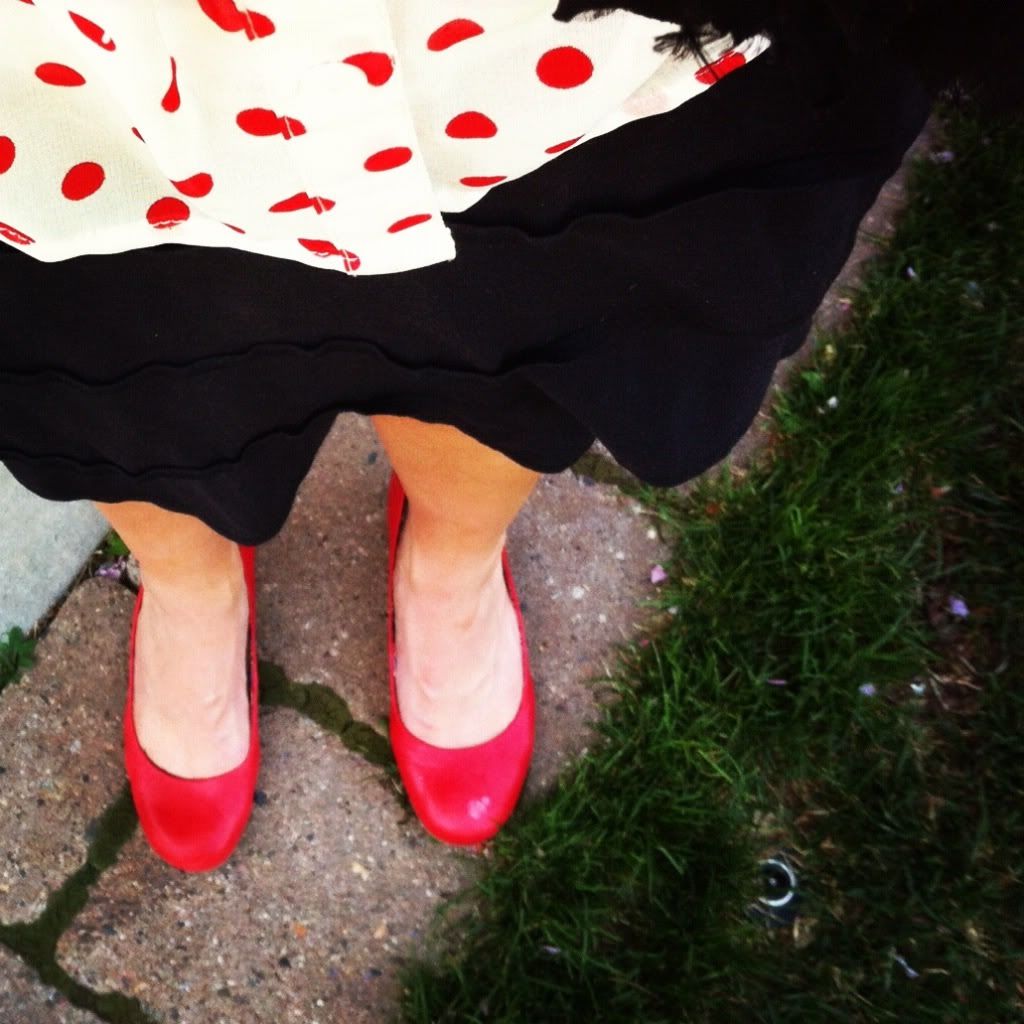 Every single day (well, every single day I manage to change out of my running clothes or grungy sweats), I'm asked the same question, "What are you all dressed up for?"
And the answer is usually "absolutely nothing;"  As the greatest homebody of them all, I spend most of my days in my home or driving kids to lessons. But I realize my habit of wearing skirts and dresses throws people, swishy fabric around the knees has come to represent luncheons, a visit to the temple, maybe a wedding.
Perhaps because I'm curvy and tall, I've never found a pair of pants that fit correctly. I do own a pair of jeans for those occasions when they are absolutely necessary, but wearing them always feels like a sort of penance for every cookie I've even looked at in my life.
And so, like our ancestors, I wear skirts; usually with my red cowboy boots. I see no need to daily flagellate myself just to fit society's standard of mommywear.
It's freeing, really, to march to your own drummer, to ignore voices decreeing, "Your toddler must be potty trained by two and a half." "Healthy people eat  broccoli every day." "Girls need dance lessons." "If you don't have videogames your kids will be social outcasts." When in truth we all know people can survive sans broccoli, Xbox, ballet and even dry underwear.
Where do you go against the grain in your life?
Do you relish being different or try to hide your quirks?
p.s. I realize this is a lightweight post. Trust me, you don't want to read the heavy ones filling my draft box this month.
Related posts:
Continue reading at the original source →