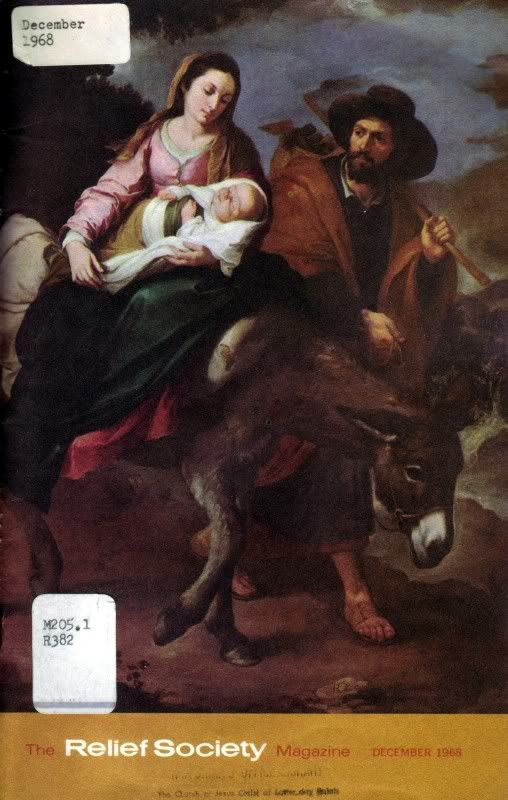 An angel thus til him can sai:
"Rise up, Joseph, and busk and ga,
Maria and thi child al-sua;
For yow be-hoves nu al thre
In land of Egypt for to fle;
Rise up ar it be dai,
And folus forth the wildrin wai.
Herod, that es the child fa,
Fra nu wil sek him for to sla.
Thare sal yee bide still wit the barn,
Til that I eft cum yow to warn."
Son was Joseph redi bun;
Wit naghtertale he went to tun,
Wit Maria mild.
– from Curso Mundi, circa 1300
Relief Society Magazine, December 1968
"Flight into Egypt," by Murillo
Continue reading at the original source →