In 1909, after months of preparation, Ben E. Rich of the Eastern States Mission (with headquarters at New York) and German E. Ellsworth of the Northern States Mission (with headquarters at Chicago), jointly published a tract to be used as a missionary tool.
The 24-page (8×12) brochure wasn't especially exciting on its face — this stiff brown cover, tied with string and announcing the hymn "O, My Father," is what greeted readers. It was also expensive, costing nearly a dollar to produce in contrast to the usual 2- or 3-cent cost of normal missionary tracts, and so could not be widely and indiscriminately distributed. Instead, it was offered for sale and was given to civic and social leaders and others whose good opinion the missionaries especially sought.
So what was so special about it?
The inside cover featured three portraits set into an aristic framework. There was a portrait of Eliza R. Snow, author of the poem. A little oddly, perhaps, it also included the portrait of Robert C. Easton, a tenor formerly of the Mormon Tabernacle Choir, son-in-law of Brigham Young, and a singer then living in New York City — not the portrait of James McGranahan, who wrote the tune most familiarly used today for "O, My Father." But Easton had introduced that McGranahan tune to the members of the Church by singing "O, My Father" as a solo at the 1893 dedication of the Salt Lake Temple, and he performed it frequently at church services in New York, so his portrait, rather than that of the composer, represented the musical side of the hymn.
The third portrait is that of John Hafen, the Swiss-born, Utah-grown, Paris-trained artist. A brief outline of his life can be found in an Ensign article that accompanied a 1976 publication of the Hafen paintings then on display at BYU. The Ensign article offers a truer reproduction of the paintings' colors so you may want to look there; the paintings as shown below are as they were actually printed by the 1909 color printing processes.
The color reproduction of those paintings is why, of course, the pamphlet was so expensive. Copies of the 1909 production can be found occasionally through the LDS used book dealers — it probably qualifies as rare, but not unobtainable. Perhaps a factor more than age contributes to its rarity: The First Presidency objected to the publication of this tract by two of its mission presidents, for reasons that I will blog about at a later date. For now, just enjoy the paintings and the delightfully art nouveau appearance of the lines of poetry.
.
.
.
.
.
.
.
.
.
.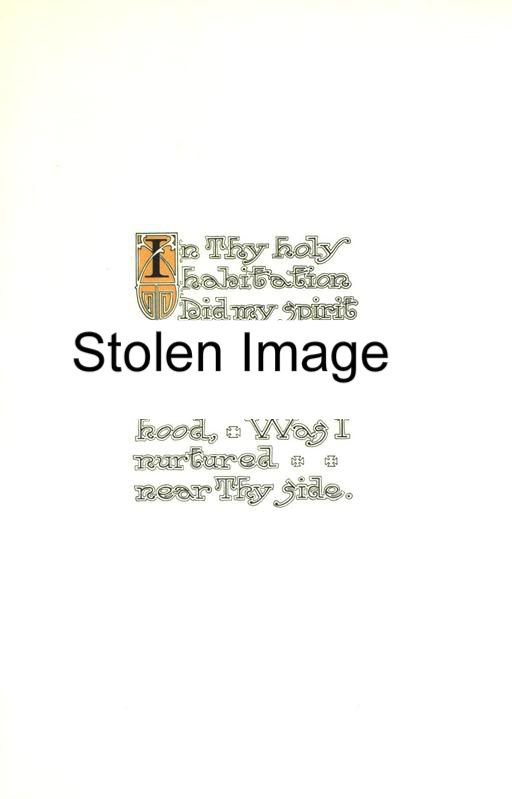 .
.
.
.
.
.
.
.
.
.
.
.
.
.
.
.
.
.
.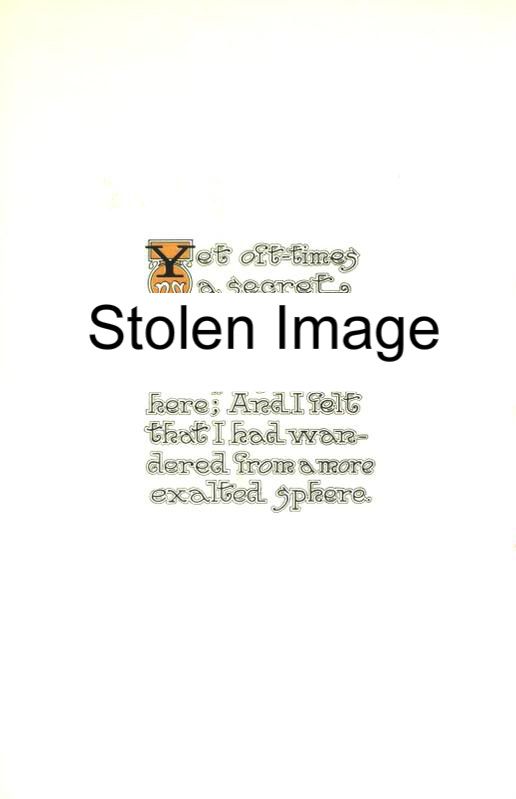 .
.
.
.
.
.
.
.
.
.
.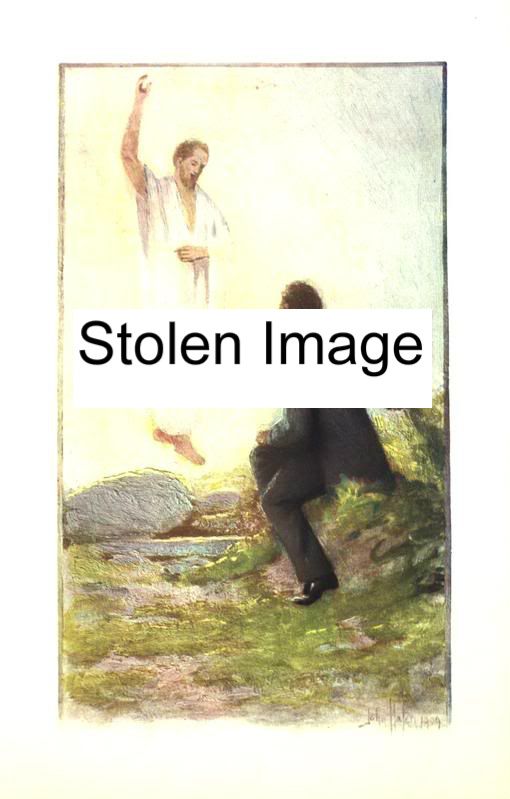 .
.
.
.
.
.
.
.
.
.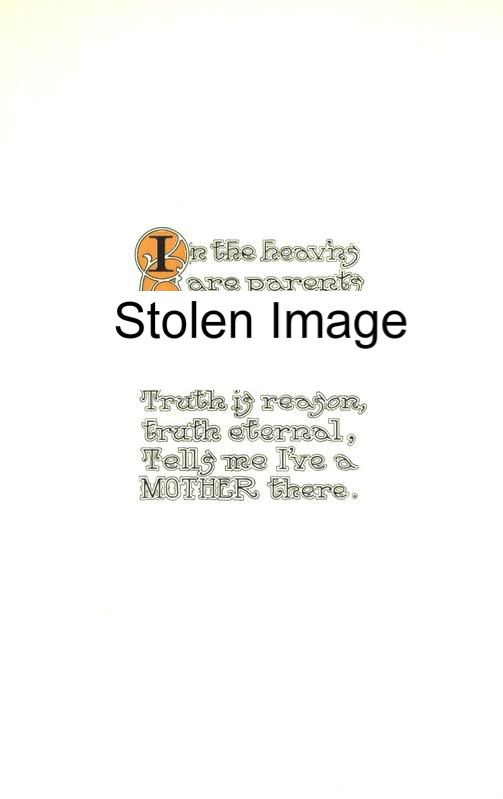 .
.
.
.
.
.
.
.
.
.
.
.
.
.
.
.
.
.
.
.
.
.
.
.
.
.
.
.
.
.
.
.
.
.
.
.
Continue reading at the original source →