(See here for background, and here for an image of May, the MHA Presidential Seer Stone.)
Mormon History Association President Ron Romig has started a Facebook group to follow the travels of May, the MHA Presidential Seer Stone. By far the most exotic Seer Stone sightings have been made by Keepa'ninnies: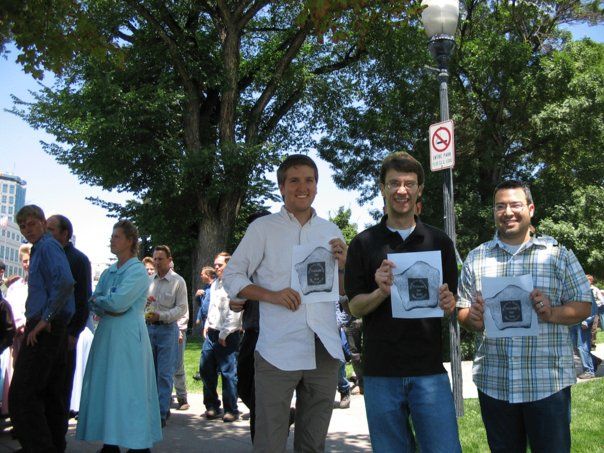 Christopher, Matt, and Jared at the FLDS rally in Salt Lake City
Summit of He-Devil Mountain (Hells Canyon National Recreation Area, Idaho)
David Young, hiker/photographer
Elaine A. (wife of Curt A.), cruising in Skagway, Alaska
May is getting around pretty well, thanks to you. Thanks for your support in this fun little bit o' nonsense.
Please take a picture of the stone if you're going anywhere at all in the next little while. It doesn't have to be exceptionally glamorous, just something characteristic of your town, or your chapel, or your local high school football game. Let's rock the rock!
Continue reading at the original source →